Custom Printing of Ceramics and Glassware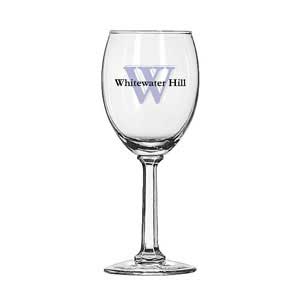 Custom engraved wine glasses and printed cups, mugs and other ceramics is an effective way to brand your restaurant or cafe and add a point of difference to your decor. It is also a great way to keep track of stock! Hospitality Products can organise multicolour dishwasher resistant printing and engraving on ceramics and glass so the theme of your venue is carried through from the furniture and decoration onto the tables and at the bar by display plates, engraved glasses and customised cups and servingware.
A range of printed servingware and custom printed mugs are available and are printed using the latest hard baking techniques so your custom printed porcelainware and engraved glasses, whether beer glasses or wine glasses, are guaranteed to be dishwasher safe and proof against the hardest use.
The range of hospitality products that can be custom branded is limited and depends on your custom branded plates and glasses requirements. Generally the lead time for production of all styles of promotional products is 3 weeks from approval of your artwork proof. This allows time for the products to be prepared so printing and engraving will not be affected by dishwashers or repeated usage. Price for branding of hospitality ware is dependent on the complexity of your design, the style of product to be printed and the size of your order. Please ask us for a quote on your specific requirements. The pricing shown on this website does not include the cost of branding and is for blank stock only.
If you'd like more information about the printed ceramics and custom engraved glasses available, please contact one of our sales consultants to discuss options sales@hospitalitywholesale.com.au