The Robert Welch Way
Wednesday, February 6, 2019
Robert Welch studied at the Royal College of Arts as the only silversmith in his year in 1952.
The Robert Welch creations all began over 60 years ago and still to this day the creations are being designed in the same building he started out in all those many years ago. A camp bed and drawing board was all that was needed in this English Cotswold Hills Silk Mill and the creating began. Roberts's main drive was his passion to create affordable products that were elegant, and he certainly did this by introducing the UK market to stainless steel cutlery.
The Robert Welch name became known by many with a steady customer base in 1969 and a studio shop was opened. From royalty and celebrities to general domestic trade. Robert was clear that he needed to meet people to really find out what they liked and wanted when it came to his creations.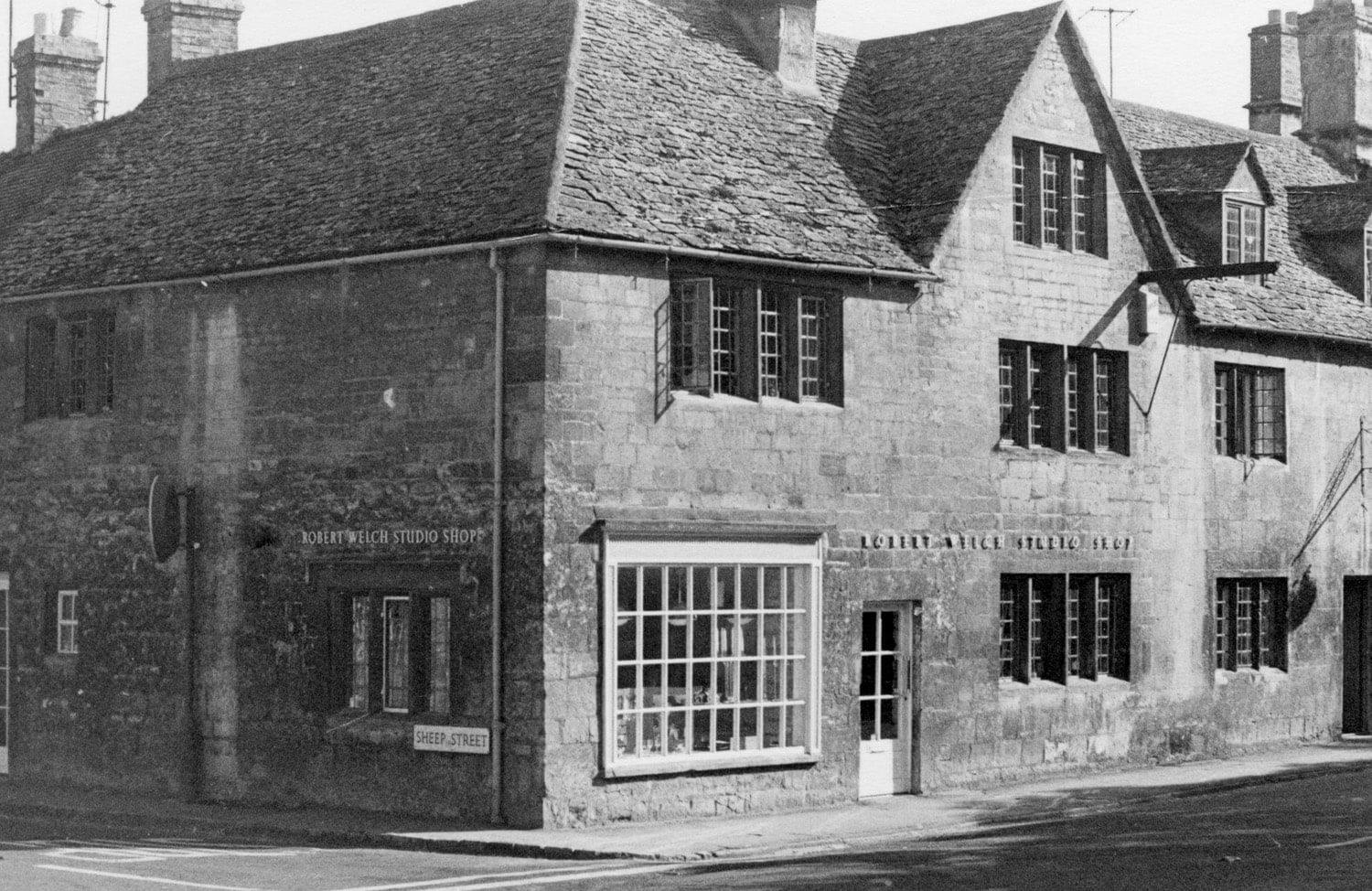 In the years to follow Robert was fortunate to have other designers work with him allowing his business to grow. An artist John Limbrey who studies silver smithing was so taken by the studio workshop he offered his services and began making most of the domestic silverware at this time, remaining part of the team well into the 21st century. This allowed Robert to extend his business across a full level of the Silk Mill and open another studio further down the road.
Roberts's creations were inspired by a mix of architecture and sculptors. Once quoted
'Where does one draw one's inspiration from? There is no one source, one just sort of reacts to life rather like a light meter you can see things under any condition in any circumstance. Of course consciously one can keep one's mind alert, I like to spend a great deal of time in museums, I like to carefully study all sorts of things, I enjoy looking and browsing through books and old silver. Inspiration can come from anywhere, from bubbles, a beehive, a birds next, anything can happen. Its just one of these things that cannot be really pinpointed, you are just alert and aware and receptive and somehow things just happen.'

Robert Welch
Robert went on to receive honors from 1962 – 1979 one in particular was awarded - A Member of the Most Excellent order of the British Empire. London Museum of Modern Art and Kode Art Museum in Norway now house particular Welch designs among other museums throughout the UK and USA.
To view a little of this history, click below for a Robert Welch video taking you to where it all began and the many designs that followed, some you may even recognise.
https://www.youtube.com/watch?v=3_UojFJ-1Ps
In the early 90's the business became a family affair with daughter and son coming on board – Alice and Rupert Welch. Sadly Robert passed away in 2000, leaving two of his three children to continue to run the family business.
To this day each new design is still created the Robert Welch Way, in the Chipping Campden building where Robert began his career over half a century ago and that to me is just so very special. Their philosophy is much the same as their fathers to produce highly functional, affordable products that hold a timeless elegance and beauty. To be able to keep this legacy alive is truly something special.
To view and/or purchase the Robert Welch range go to :-
https://www.hospitalitywholesale.com.au/brands/robert-welch/
Hospitality Products