How to navigate our website
Thousands of products but can't find what you need?
Thank you for visiting us – we hope your experience is a good one. This page aims to explain some of the site's features, to help you find your way around and get the best out of your time online. With over 16,000 products on our website and more added all the time – don't be afraid to click on things to see where they might lead you. We have categorised our products into logical groupings, and you can also use the filters and search to help you find the products you are looking for. If you still can't find what you want please call or email us.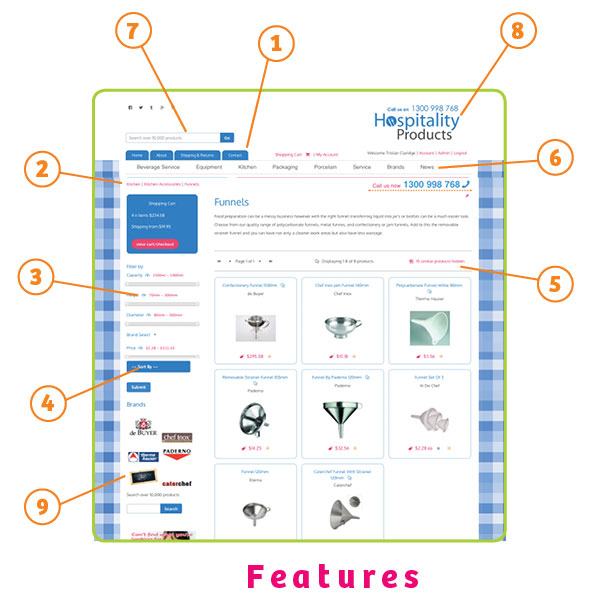 Website Tools & Features
1

Contact us by phone, email, chat and our staff will be very happy to help you

2

Try breadcrumbing back to more general categories to include more products

3

Use our product filters to narrow the displayed products

4

Use our order by feature to change the display order

5

Try showing or hiding similar products or clicking onto a product to view the similar products

6

Browse our categories by hovering over the navigation above

7

Use our product search by entering a keyword or phrase

8

Check our popular product listings, or our listings for new, clearance, or staff picks

9

View products by brand