About Hospitality Wholesale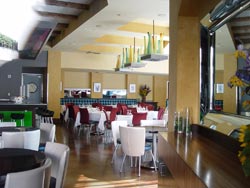 Dedicated to Schnitz
This portal has been specifically created in partnership with Schnitz to improve the purchasing power of all Schnitz stores. We aim to provide the same quality products as all other Schnitz stores and provide dedicated after sales support to everyone in the Schnitz team.
About Us
Hospitality Products is the business that operates the Hospitality Wholesale website. The Hospitality Products website is a specialty online store that has gone to great lengths to source the world's best product ranges designed specifically for the hospitality industry. Whether your restaurant, cafe or hotel is big or small you succeed by producing the best. Hospitality Products Australia's range of products is the best in Australia.
From cookware to cleaning utensils, quality knives and glassware, the most comprehensive ranges of catering equipment and restaurant products are available for you to browse and order in a simple to use online store that in a few easy clicks will have thousands of hospitality and catering products delivered to you anywhere in Australia.
We guarantee you only the best in quality kitchenware and also guarantee that our prices will please you. With brands like Bormioli Rocco, Chef Inox, Paderno, Royal Porcelain, Stolzle Lausitz, Tablekraft and Thermo Hauser you can be sure your kitchen will be working efficiently.
As a specialty online store we can devote all our resources to ensuring the best service for you. Your order will be responded to within the shortest possible time. Packing and dispatch are done both quickly and with care so that on delivery you can begin to do what you do best because we have done what we do best - ensure you have the best quality cookware and kitchen utensils in a timely and not over priced manner.
Who can order?
This portal is dedicated to Schnitz stores only. No one else has access to the same prices, sometimes saving you up to 40%. After creating a Schnitz account with us, you can also buy from our range of 10,000+ products. All the prices on our website are quoted including GST.
When you order through our website you will not be required to make payment. We are currently working on a seamless payment module, but in the mean time, we will contact you to arrange payment by credit card or bank transfer.
What happens when I order from Hospitality Wholesale?
1. Register on our website
Before you can buy from us you need to register your details to create an account. This will notify us of your account application and once you have been validated by Schnitz Head Office, you will be able to return to our site and login any time.
2. Add products and checkout your shopping cart
When you are ready to submit your order, click on "Next Step Address" button underneath your cart.
Enter your address details, your choice of payment method and then confirm your order. You will not enter your payment details at this time. We will contact you once we have confirmed your order to organise payment.
3. Order Confirmation
Once we receive your order we will confirm that all the products are available.
We will contact you by phone or email and organise payment of your order.
Some times products you have ordered are not available for immediate delivery. A member of our team will discuss with you whether you want to remove the unavailable product from your order, wait for all of your order to be available, or split your order and receive the available products now and the unavailable products when they become available.


4. Order Shipment
Once we have confirmed your order and received payment we will organise for your order to be shipped. We aim to have all Schnitz specific products in stock, however sometimes we may need to order additional stock in for you. Shipping time is normally less than 5 days from date of payment pending availability. We will always endeavor to delivery your order as quickly as we can. Sometimes problems will arise and this process will take longer. In this case you will be advised as to the status of your order. All orders must include a valid street postal address. If there are special delivery instructions you can notify us when we contact you for payment.
We will ship your order either with one of our nominated couriers or Australia Post.
Can't find what you want?
You can navigate our website by kitchenware category and subcategory or by brand and brand line. If you still can't find what you want you can try using our hospitality product search. Try just searching for a single keyword.
If you still can't find what you want then contact us and we will do everything we can to source it for you