Bonna Premium Porcelain is now available in Australia
Monday, December 5, 2016
We are thrilled here at Hospitality Products to be able to offer to our customers Bonna Premium Porcleain !
Bonna is a truly impressive range of porcelainware, that offers superior design and presentation for busy dining environments.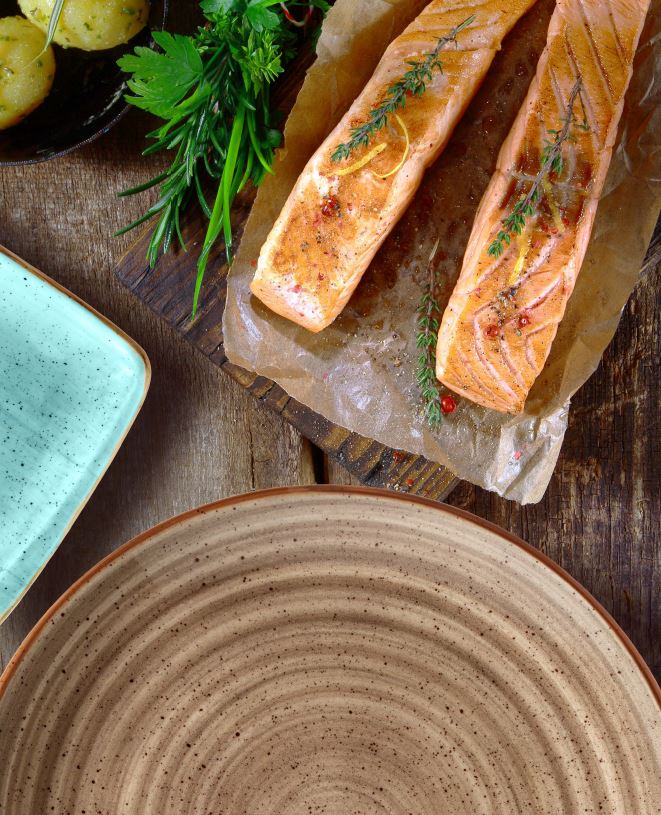 Dining in a reastaurant should be an experience not just about eating but they whole experience. Chefs spend time developing creations that are to tantalise your tastbuds and impress at first glance. It is the atmosphere, the table decor, the feeling you get when the food is presented before you and all of this is partnered together to offer you a great evening or lunch experience. The plate or bowl is important, it is the backdrop to showcase these breathtaking creations. Bonna offers you just that an array of modern backdrops to choose from to enhance your food, your tabletops and your guests experience.
Chef's will love working with Bonna Premium Porclelain for more reasons to count on one hand. Firstly it is impecably stunning !! The choice of colouring's work for so many decors. It is Microwave, Oven and Dishwasher Safe - You should think so since it was created for the food and service industry. The range offers *Edge Chip Resistant - Lifetime Warranty (on selected pieces) *Scratch and Thermal Shock Resistant and it is suited to all day dining, or fine dining with the array of design and colourings. Choose from Aura, Grain or Rocks.
Auran is an assortment of Aqua, Space and Terrain
Designed for a relaxed casual dining atmosphere, this stunning range is perfect for food presentation from breakfast right through to dinner and dessert. Offering smaller pack sizes offers customers the ability to purchase a few extra pieces in the range instead of having to buy a large carton of just one plate. These colourings work well blended or simply purchase just the stand out colouring that works well for your environment.
Grain
From farm to table - or so they say... I don't see this concept ! Unless you could say the speckle is representative of and egg shell or something like that - I think the rustic charm of this range is simply a modern take on old school crockery. It offers you a nice creamy white backdrop with hand painted flecks and a rustic hand painted border around the rim. This hand painting is subtle enough to blend however also just enough that if you choose the Grain range as your all day dining set it appears far more modern and individual than a boring plain white procelain plate and bowl. The Grain range would also blend really well with pieces in the Bonna Aura.
Lastly Rocks - Black
I love this marble effect design - it is without a doubt the stand out as a fine dining option. The effect this back drop would have on the simplest plate up would be perfection. The pattern almost has a feel of movement to it. Black and white is always on trend and the Rocks by Bonna is no different. Partner with our black or gold cutlery on offer online and you have a simply elegant tabletop setting.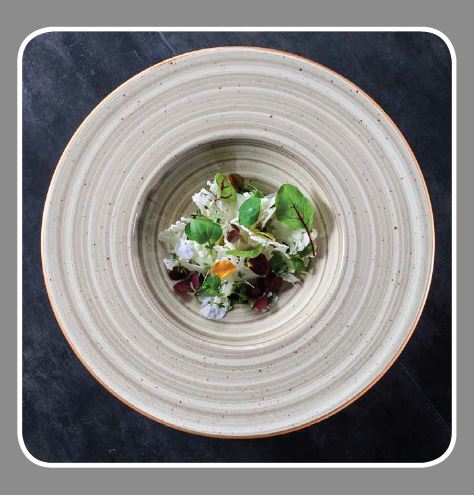 Hospitality Products -
https://www.hospitalitywholesale.com.au/brands/bonna/