Cheforward - Lapis
Monday, January 16, 2017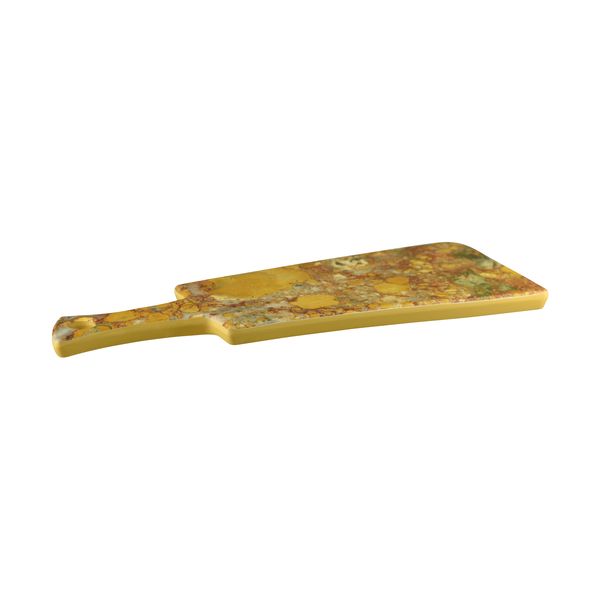 Cheforward is a NEW and exciting range of Endure/ Transform Platters and Lapis Melamine Serving Boards.
The use of the centuries old wood to create stunning table top pieces for your restaurants, cafe's, events and home use. The petrified wood elevates the visual effect of the ancient trees with vibrant colours that are visually appealing both on their own and then when partnered with food. At first these unique pieces look like mesmerising fossilized wood, however on closer examination and I mean close.... They are in fact durable, washable, stain and oil resistant MELAMINE.. I know it is hard to believe wait until they are in front of you - Yes Melamine, I had people not believing me.
There are five distinctive patters/colours and two unique handeled shapes to choose from. The colours will vary in the Cheforward pieces as the minerals used vary.
This exciting range of Lapis Melamine boards from Cheforward are sure to be popular and we are thrilled to have them on board parden the punt.. online I should say for purchase in 2017.