Gusta - Out of the Blue
Wednesday, November 9, 2016
Celebrate the day with GUSTA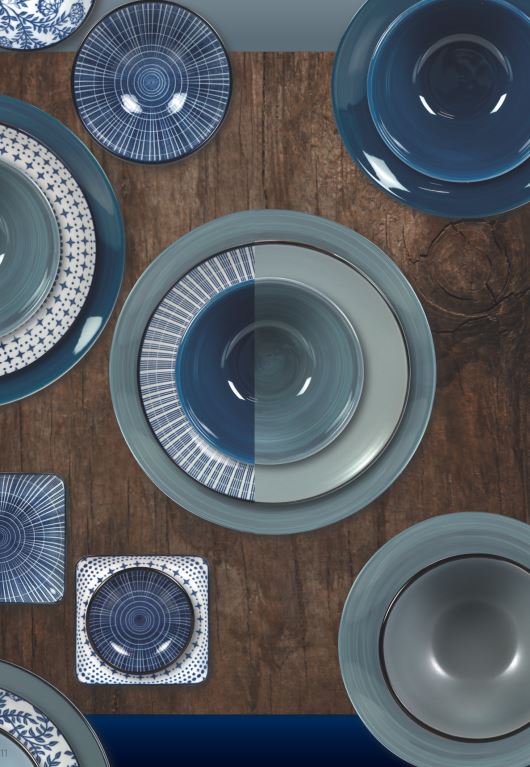 This range from Gusta - Out of the Blue is simply on point. It has been so well received and is loved by so many for lots of different reasons. I believe it's because it is extremely versatile, the patterns are alluring, and there is the ability to mix and match or simply buying what you require now and blending the range in with your pre-existing porcelain.
The smaller pack sizes certainly make this easier and the price point is extremely attractive too. This allows Cafe's or Boutique establishments the ability to add in a range like this into their all day dining menu. Often it can be too costly to have to setup with a full range of porcelain in cartons of 24/48, partiularly when you are purchasing a couple differnt sizes in plates and bowls. This range is ideal sold in 12's and 6's making it much more achivevable and cost effective. The added bonus is you can then add more as you go, different patterns, or sizes.
The Gusta range is European design, using inspiration from the Mediteranian. This Out of the Blue selection consists of patterns - sun, stars, flowers, and drops and then prints - solid grey and dark grey and lastly patterned prints - circles blue and circles grey.
The Gusta range is a celebration, it is a range used to celebrate food and enjoy the company you are dining with.
The simple things in life are to be celebrated and the Gusta range is here to blend your celabrations of food, family and friends together.
Celebrate food, family and friends with Gusta Tableware !
Click here to view the full Gusta Tableware Range