Rockingham's Vibrant Colours
Wednesday, July 6, 2016

The Rockingham range by Andrew Hawley is based around the famous 18th century China factory in Yorkshire England where the Hawley family came from.
We are thrilled to announce the brand new additions to Rockingham's already vibrant coloured range are now available, Grey and Pink - and they look brilliant !
The full colour range consists of Black, Brown, Orange, Red, Mint Green, Sky Blue, Yellow, White and now of course Grey and Pink. All pieces have a glossy exterior and white interior.
Styles such as Espresso, Cappuccino, Mug, Long Black and Latte or Meggacino, all with matching saucers available seperately.
The Rockingham range has easily become Australia's preferred choice for coffee and tea cups in cafe's, restaurants, hotels and even homes over the past couple of years. This is for a variety of reasons, they are durable with each piece fully vitrified porcelain therefore ideal for commercial use. Visually they are very alluring whether it is the orange paired with a black saucer to really make the cup draw you in. Or the mint green soothing effect it has on ones customers as they partake in their morning coffee. The robust black porcelain that suits your inner city cafe hub with short espresso's sipped amongst business mettings and social media bloggers. Whatever the colour, style or beverage served - we suggest you - Serve it in a Rockingham !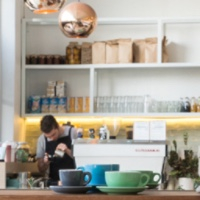 Customers have come to enjoy the look and feel of the Rockingham Porcelain Vitrified Coffeeware range, and staff alike, knowing it is a brand they can trust. Particularly baristas who pride themselves on the appearance and attention to details when it comes to the coffee they serve.
A couple of years ago Rockingham introduced a New Bone China range of Teacups, made from quality bone china, ideal for commercial and domestic use. This Teacup range is based around classical English shape to offer tealovers the perfect cup of tea and likewise the glossy exterior and white interior has been well received. The full colour range is not available in the Teacups you can obtain Orange, Black, Sky Blue and Yellow and now available in Pink *just released*.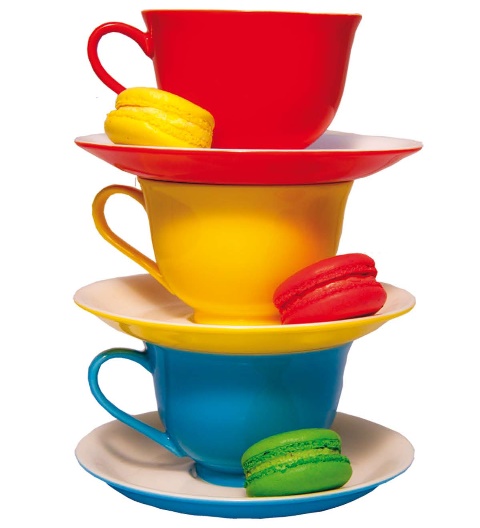 So if you are soon to open an establishment and you are looking for Rockingham Cups and Saucers we can set you up. Or if you are tired of your household mugs and really want to add some colour, Rockingham is available in smaller packs making it the ideal choice for home use or a great gift option. Alternatively if you simply want to upgrade your current tea and coffee porcelainware or even just add in some colour to the white on white you already have in use - Rockingham is the choice for you !
Hospitality Products