Seafood for Christmas
Wednesday, November 16, 2016
It tis the season, well almost – it really feels like this year Christmas will be on our doorstep before we know it. I am not sure if it is just me, but it seems to be sneaking up on me, I don't feel like I am prepared enough. Maybe it is the endless to do lists and calendar checking, or the juggle of planning home Christmas and finalizing things at work that are Christmas related. One thing that is not a priority just yet however needs to be thought about is the menu for Christmas Eve, Christmas Day, Boxing Day and so on…. It is the time for entertaining and I always fine planning and prepping is the best way to enjoy the gatherings and stay as stress free as possible.
What was once a traditional hot lunch of roasted meats and vegetables and a piping hot steamed pudding with homemade custard. Seem to have now become a tradition of cold turkey, ham, seafood and salads often met at the end with cold custard, Pavlova and fresh fruit.
The heat of the early summers in Australia has impacted the way in which we celebrate Christmas. Having many Aussies enjoy the outdoors over Christmas whether at a local beach, camping, or a traditional game of backyard cricket at home.
So with all of this in mind where to start with your Christmas lunch – I say Seafood:-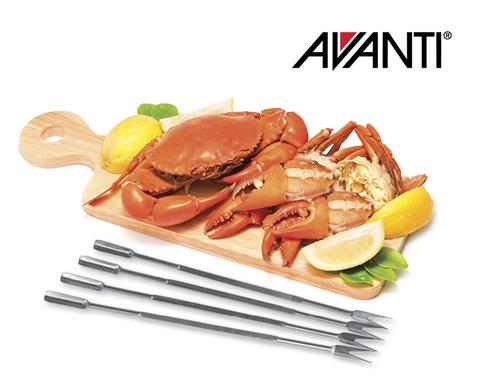 Seafood options just work - A glass of wine with some fresh prawns, sitting by the pool or watching the boys play a game of backyard cricket… naturally you don't want to have to peel those prawns yourself and that is where the Avanti Prawn Peeler comes in handy.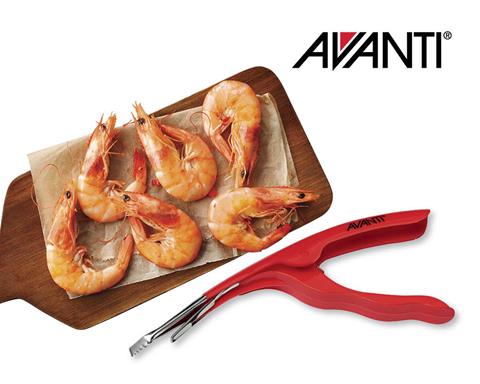 Seafood Platters are always a popular option particularly in restaurants and cafés or at home if are entertaining a large group. To accompany these platters one needs all the seafood tools that allow you to enjoy the seafood without all the hard work that often goes with getting to the tasty meat.
Our Avanti Lobster Crackers, and Seafood Forks are the perfect solution. Don't forget some finger bowls with warm water and lemon to clean as you go.
If you are having a more intimate affair and want to try something a little more adventurous – How about a Whole Fish, I personally have never filleted or de-boned a fish in my life. I love the idea of a whole salmon in saying that any whole fish would impress me… I do however believe there is a real art to the whole de-boning skill. When you watch professionals do it, it seems so easy, so if I was going to give it a go I would use none other than a good Global Fish Bone Tweezer and likewise a Global Filet Knife – have you seen this knife it is impressive.
So with all of this in mind – happy planning and hopefully we can help you out with some Seafood Utensils or any other requirements you may need for your Christmas in 2016.
Merry Christmas ! - Follow up son FB and Keep and eye out for upcoming ideas for Christmas Salads to accompany your Seafood this year.
To view and purchase Seafood Utensils go directly to :-
https://www.hospitalitywholesale.com.au/kitchen/kitchen-utensils/seafood-utensils/